Fury Things – VHS (Media)
MRRL-065 – Fury Things – VHS – LP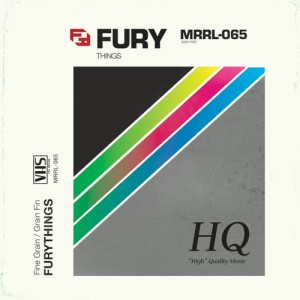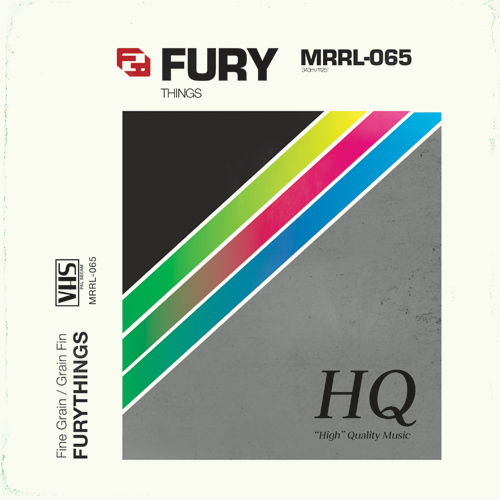 Side A: Silence is OK / Honest /  Mersault /  Bruised Fruit / Stitch Up
Side B: Some Things / Summer Bummer / Shakes / Bahia
SCTV. Neil Young. Poutine. Add the debut album, VHS, by Fury Things to the list of creative cultural contributions from our Canadian neighbors.
A few demos and EPs between 2012 and 2013, Fury Things were bouncing right along with a stack of sharp and tuneful melodic rock songs. After finishing college in the Spring of 2014, primary lyricist and youngest member of the trio, Kyle Werstein, hit a major wall. Anxiety, depression, and an unfulfilling job were taking a tremendous toll on his physical and mental health. A trip to the 5-day Sled Island Festival in Calgary, Canada became a catalyst for change and a new approach to songwriting.
"Our shows were in parking lots and crowded record stores and at backyard pool parties. I saw bands like Solids and Mission of Burma, whose raw emotion and energy inspired me to take ownership and think critically about what I was doing. I've never felt like my emotions or experiences were valid enough to commit to lyrics. After Calgary, songwriting became increasingly cathartic. I wanted to convey, through music and lyrics, my frustrations and insecurities. By allowing myself to be vulnerable, I became more intentional in what I was writing and how I was writing it. I still wrestle with the validity of my point of view against my gender, race and the privilege that those things bring. But these songs, as a whole, represent something important to me in my journey to live more honestly." – Kyle Werstein
All of the songs were mostly tracked 100% live and raw in October of 2014. Johnny Records recorded it and bass player Devon Bryant mixed it in his PJs.
RIYL: Sugar, Eric's Trip, Superchunk, Hum, power pop pop pop
punk-pop-rock
Released: December 4, 2015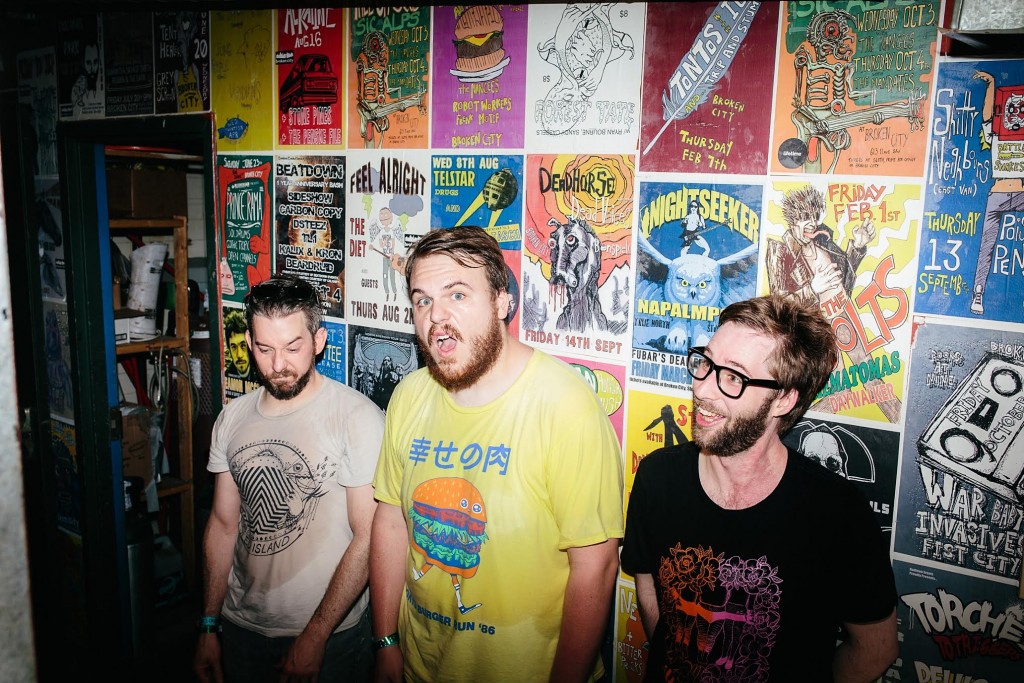 (Right click to download. Please credit Mike Tan)
Mastered by Bruce Templeton of Magneto Mastering
This is the first full-length album the band has released on vinyl
Limited to 200 copies on black vinyl.
Media: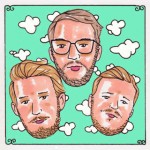 Fury Things on Daytrotter May 2015
"…In other words: who gives a fuck if it's groundbreaking or not, or if it reminds you of shit you heard in the 90s? When there are songs as magnificently melodic and wildly heavy as "Summer Bummer" or sounds-like-Jesus-on-the-radio "Honest" or the tambourine-forward "Mersault?" When songs like "Some Things" or "Shakes" crawl into your head and sound like a rush of speed straight to the vein, or like the sound of technology taking over your body? When weird rushes of sound like "Stitch Up" or the quite gorgeous "Bahia" sound like transmissions from another planet? Does the groundbreaking matter then? I vote not. I vote that whenever smart-ass folks with melodic sense set loud guitars to "stun" it's something worth hearing, and this one does that in spades."
City Pages Best Rock Band (2015):
"Punk legend Bob Mould likes Fury Things so much that he invited them to open his 7th St. Entry and First Avenue shows. The Minneapolis garage-rock trio's two initial EPs and subsequent singles tap into the melodic, guitar-fueled sound of '90s alt-rock. Frontman Kyle Werstein's revealing, penetrating lyrics soften his guitar riffage, while bassist Devon Bryant and drummer Andrew Carson lock into a potent rhythm. It's the stuff to provoke a collective nod of heads in agreement with Mould's endorsement."
NPR Heavy Rotation: Twin Cities Edition
Opinion: Fury Things are the best rock band in the Twin Cities by Erik Thompson on The Current's blog
Go96.3 Go Local Spotlight with Barb Abney 
City Pages feature by Loren Green
Minneapolis Star Tribune piece on Saskatchewan EP and Hüsker Dü cover.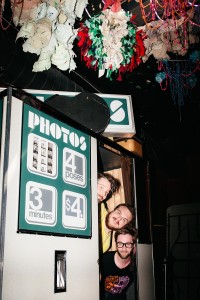 (Right click to download. Please credit Mike Tan)