International Novelty Gamelan, Smart Alex Records, Oaks News and More!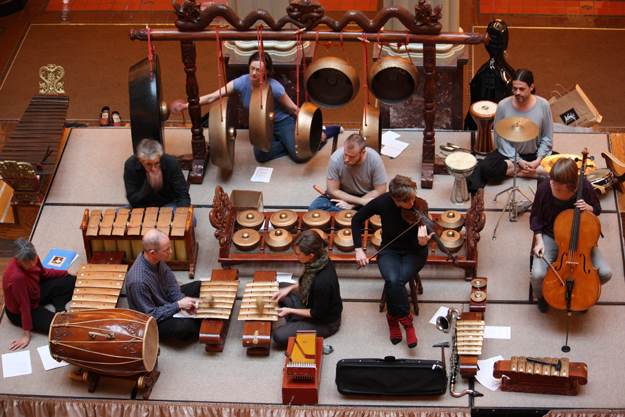 NEW 10″ Record – Metalophonia by International Novelty Gamelan 
We're so excited to be helping out with International Novelty Gamelan's first vinyl release, Metalophonia. If you're not familiar with ING, they're a group of musicians that perform westernized compositions, using the traditional Indonesian instruments of the Javanese gamelan orchestra. This 10″ record mimics the old 78 center hole styled sleeve with label. It sounds amazing! You can pick up a copy for yourself at their release show, Monday, March 30th at Icehouse. We'll also have copies available soon for mailorder at the webstore and local record shops.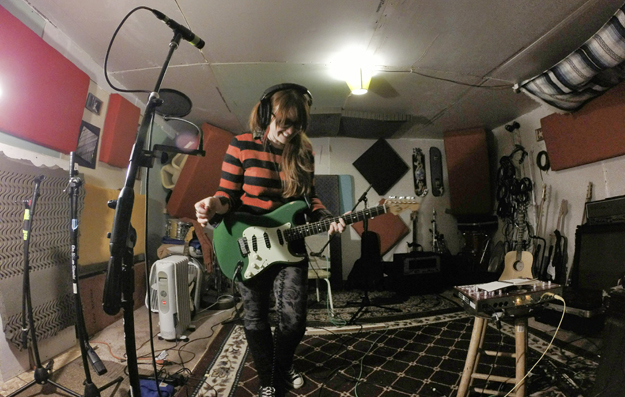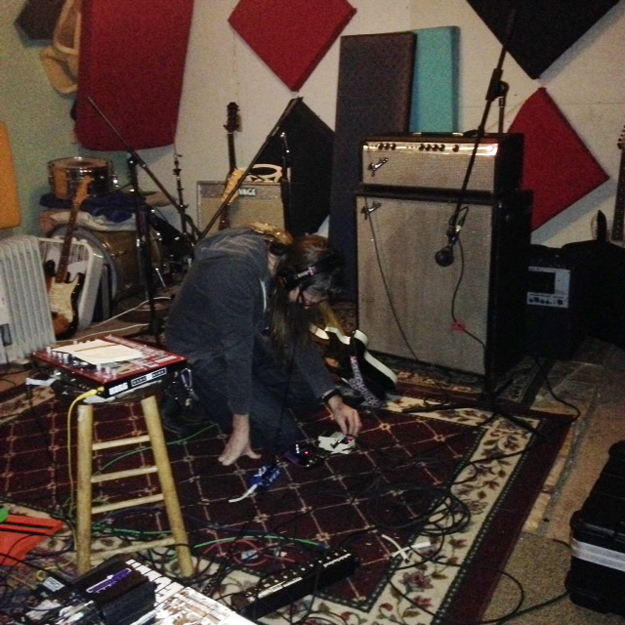 Oaks finished recording/mixing New Record – Animal Life!
Above are some shots of Erica and Jim hard at work recording their brand new record – Animal Life at Blank Wall Recording! They just finished mixing and mastering is in the works. After first listen it seems the perfect followup to 2013's Field Beat. We'll have more info about the new record in the coming months, but look for this record later this year. For our Chicago friends, do yourself a favor and catch Oaks live at the Burlington, Saturday, March 14 with Population, From Bones and Staring Problem.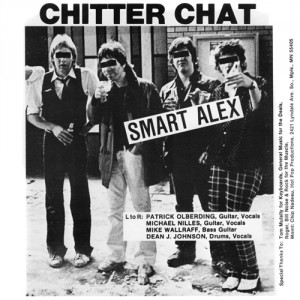 Smart Alex reissue 1979 single
We were turned on to this classic "punk rock' single by our friends Jon at Go Johnny Go and Joey at Dead Media. Contemporaries of The Replacements and Hüsker Dü in the late 70's to early 80's, Smart Alex released their only record in 1979. Now considered somewhat of a punk rock collectable, this long out of print 45 will be reissued in a limited pressing of 100, mimicking the original artwork. We'll have more info about this special reissue and release show in the coming weeks so stay tuned.
Quick Hits
B.O.Y.F. (formerly White Boyfriend), will be on tour this Summer, around the Midwest and heading out East. We'll keep you informed as dates solidify.
Hollow Boys Violent Ascension EP is now available on iTunes and other digital retailers. Go see them opening for Viet Cong (ex-Women) at the 7th Street Entry Thursday, March 12th.
STNNNG have a new epic track called "The Idiot" on a LP compilation called Butcher's Waltz Vol. 2. We have it available for sale! You can also catch them in a rare live appearance Wednesday, March 18 as part of the Undercurrent Residency at the Triple Rock this month.
More on the new releases and other label happenings in the coming weeks.