New Oaks Music Video – West / Tour Photos
Oaks just returned home from their West coast tour this week and to perfectly cap off the trip, they've just released the first video off their new album, Animal Life, for the song West. This splendid video features friend of the band Jen van Kamm taking a personal voyage through city out to nature. Most people think of Minnesota as being a cold and barren place but as you can see in the video, the beauty of the Summer months make the sometimes insufferable winters worth bearing. Thanks to Carlos Lamas, Rusty Detty and Matt Collings for their incredible work to make this video come to life.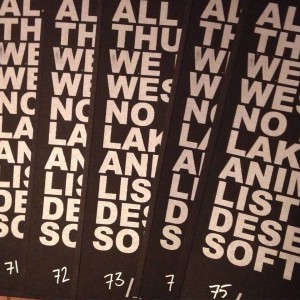 In case you forgot, Animal Life by Oaks will be available in just a little over a week! The release show is Friday, August 28th at Icehouse. Look for another update soon with details on how to obtain this album. It looks incredible! For now, we wanted to quickly share some tour photos from the band. By all accounts, Jim and Erica had a blast. The two of them played music, met lots of fantastic people and took in the beautiful western landscapes. Loads more tour photos on their Facebook page.