The Modern Radio Sweet Sixteen Weekend is Happening!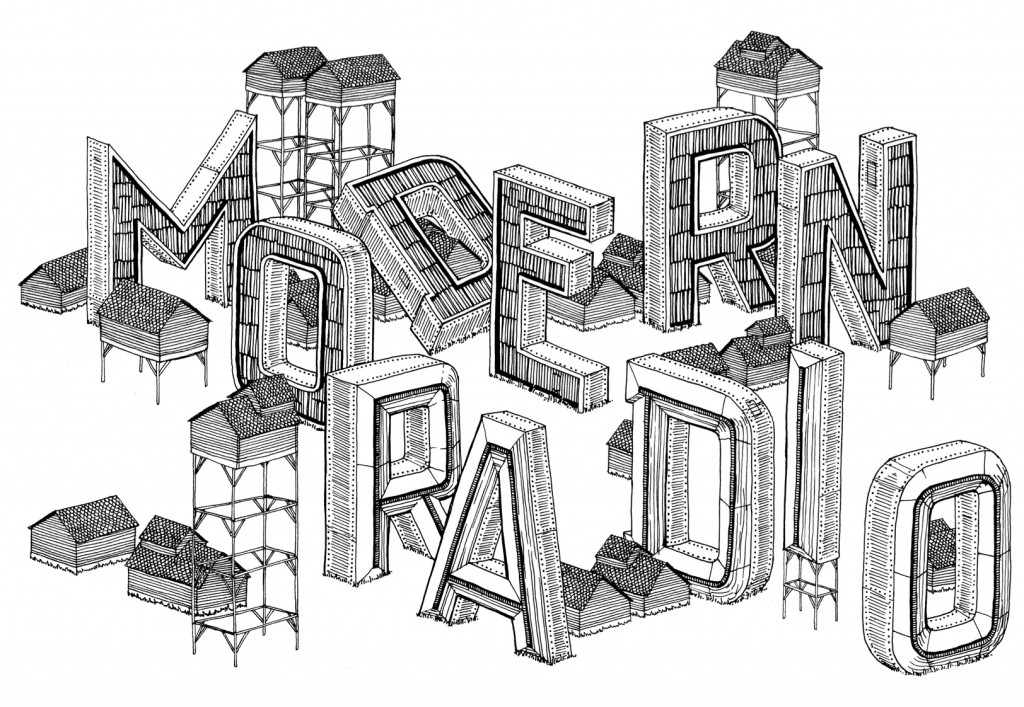 Let's start today! We're thrilled to be bringing the past, present and future of the label together in both Minneapolis and St. Paul at two of our favorite venues in the world: 7th St Entry & Turf Club. The bands playing these two nights span the whole history of the label and we're so happy to be bringing so many talented and creative people together at once.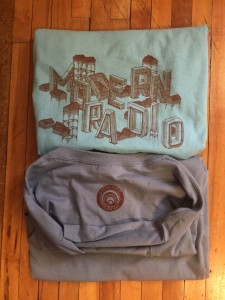 Responsible for the incredible Signal To Trust artwork, loads of posters and our dear friend, Dan Black of Landland, designed these new t-shirts we will have at the shows this weekend. We'll get them online for sale next week and send an update but you can grab them this weekend in two shades of blue.
If that's not enough, check out this preview of the poster that Dan is bringing with him in to town and will be available too.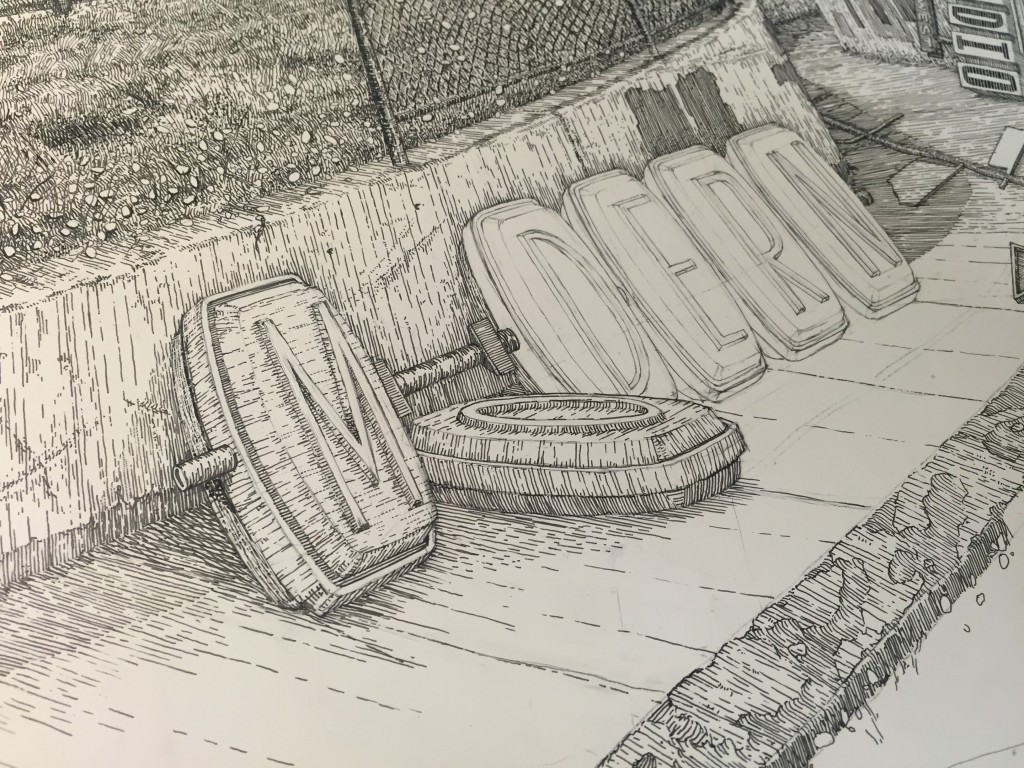 And of course the whole reason for this label: the bands and the music. Live and loud!
#modernradio16
Friday January 29th at First Ave – 7th St Entry in Minneapolis, MN
Sicbay (First show in years. We're reissuing their incredible first album, Firelit S'Coughs, for the occasion. Debut on vinyl. New artwork by Josh "Meatbag" Mead. Album features Ed Rodriguez of Deerhoof on drums)
STNNNG
Fury Things
BOYF
8pm 18+ $10 (TICKETS) MC'd by Bob Adams (Ten Grand/Tornavalanche)
Saturday January 30th at the Turf Club in St. Paul, MN
Vampire Hands (original four piece lineup)
Hollow Boys
The Chambermaids
Oaks
In the Clown Lounge (between sets upstairs): 
Cocaine Wizards(Carl of Malachi Constant and friends)
Raw Space (Pete from Signal to Trust's solo project)
Collin Gorman Weiland (solo joint by Daughters of the Sun / Leisure Birds music mischief)
8pm 21+ $10 (TICKETS) MC'd by Comedian Nils Lindahl
To get you ready for Friday's show, you can listen to Sicbay's Firelit S'Coughs up on bandcamp.This album was a game changer in 2001 and something we're so proud to make more widely available especially on wax. Adam Bubolz of Reviler did an extensive review of the whole Sicbay catalog including this album that is a must read.
If you want some backstory on the label, here are a few things to read:
MN Daily
City Pages
The Current
Rift
Secrets of the City (3 part interview)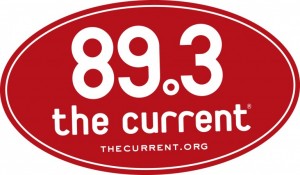 Thank again to our friends from the Current (89.3 fm) for sponsoring both anniversary shows! Congrats on your own 11th anniversary. We all like to have a blast during the winter months in MN despite the cold.
Let's have some fun!