Justin Courtney Pierre – My Girl Margot / Everything That Hurts (7″)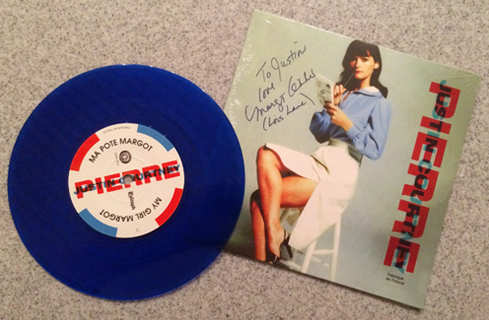 Special, limited, debut 7″ single from Justin Courtney Pierre, formerly of Motion City Soundtrack. on translucent blue vinyl.
A – My Girl Margot (Ma Pote Margot)
Produced/Engineered by Thomas Rehbein at Robot Animal Petting Zoo. Mixed/Mastered by Knol Tate
B – Everything That Hurts (Toue Ce Qui Fait Mal)
Produced/Engineered/Mixed/Mastered by Ed Ackerson at Flowers Studio
Manufactured in France. First press of 548 records only available during intimate add-on shows by Justin during his first US tour in Fall of 2018. Everything That Hurts is a track Justin wrote for friends at Everyone Is Gay for their The Gayest Compilation Ever Made Vol 2 album. It deals with mental health and was previously only available in digital format. My Girl Margot is unreleased.