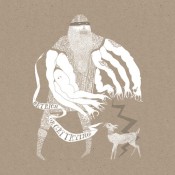 Album Info
Artist:
Tornavalanche
Release Date:
2009
Runtime:
Tornavalanche – Get Rich or Cry Trying (12″ EP)
2nd and final 12″ EP by Tornavalanche. This band features members of Forstella Ford and Ten Grand
12″ comes with a free digital download card.
Digital download includes additional audio commentary tracks recorded by the band over the audio of the record. It's pretty amusing.
Recorded in chicago at phantom manor by mike lust, spring 2008
as well as optimus audio II in chicago by joel anderson, spring 2008
Mixed by TORNAVALANCHE at audio II, summer 2008
Mastered in chicago at saff mastering by carl saff, summer 2008
Illustrations by Lette Rennekamp. Layout and screen printing by Dan Black at landland. This is a split release with D.C. label Exotic Fever.
Tracks:
1. Michael Jordan, May I Have This Dance?
2. My Balls Are A Magnet For Pain Heat Fire
3. The Ocean II
4. I Had The Looks, I Had The Talent
5. Different Places Different Ghosts