New Oaks Record, Animal Life – Available August 28th! / Modern Radio in Chicago This Weekend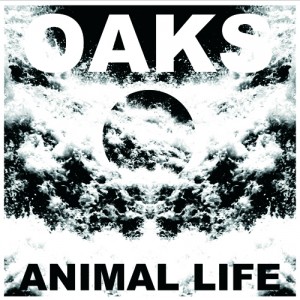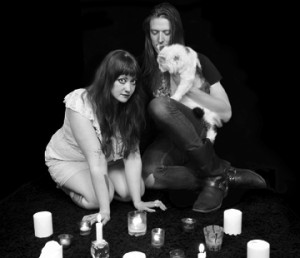 Photo by Ellen Skoro – 
Awhile ago we welcomed Oaks to the Modern Radio Family, and now we're thrilled to announce the first full length album, Animal Life. Erica (vocals/guitar) and Jim (bass) tell a dark story, mysterious in its details, but raging in its imagery and raw themes of the natural world, loss, dreams, love and sex. You can get a taste of the album with the first single, List for the Desert, over onSoundcloud.

Oaks will be touring West & Midwest August 2nd through the 16th. Look for dates in the shows section and in another email blast in the coming weeks. If you're in any of the towns on the itinerary and want to interview or host the band, let us know. They are fantastic people and we're happy to connect.
Oaks – Release Show @ Icehouse – August 28
Oaks will officially unleash their album on to the world on Friday August 28th with a bash at Icehouse in Minneapolis. Locals Waveless and DJ Sinclair will join in providing music and Mach Fox will provide visuals
10pm $6 21+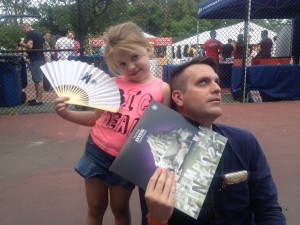 Modern Radio at Pitchfork Festival
We spend another mid-July weekend under the tent at the Pitchfork Music Festival CHIRP record fair starting Friday. If you're in Union Park in Chicago for the festivities, get out of the sun and come say hi to all of us including our faithful staff Tom B., Aundrea and Mike. We'll have our new records and tapes by Smart Alex, International Novelty Gamelan and Hollow Boys plus loads more. If you're lucky, you might catch these two hams pictured above at the table. They'll be signing whatever record you want them to sign. Look for Bob and Flicka's first mix tape on Modern Radio sometime in the future. Carl from the stnnng raves: "it's ok".
More details on upcoming shows for other bands we're happy to count as part of the Modern Radio including BOYF and Hollow Boys at www.modern-radio.com/shows Live music is good for the soul!
Stay cool!