STNNNG "Veterans of Pleasure" LP / Box Set!
Announcing the impending release of STNNNG's 5th full-length album, Veterans of Pleasure. It was recorded and mixed by Steve Albini at Electrical Audio and mastered by Bob Weston at Chicago Mastering Service. Cover art is from the original painting "Bacchanalia" by Reynier Llanes.
Is it good? No…. it's grrrrreeeeeeeaaat! Dark. Introspective. Heavy. Like real heavy. The cover art is something else too. Don't believe us? You can stream the first song "The Last Nostalgia" here .
And we have an exciting opportunity for the ultimate STNNNG fan! We've created a very special, limited, for the first time ever, STNNNG BOX SET!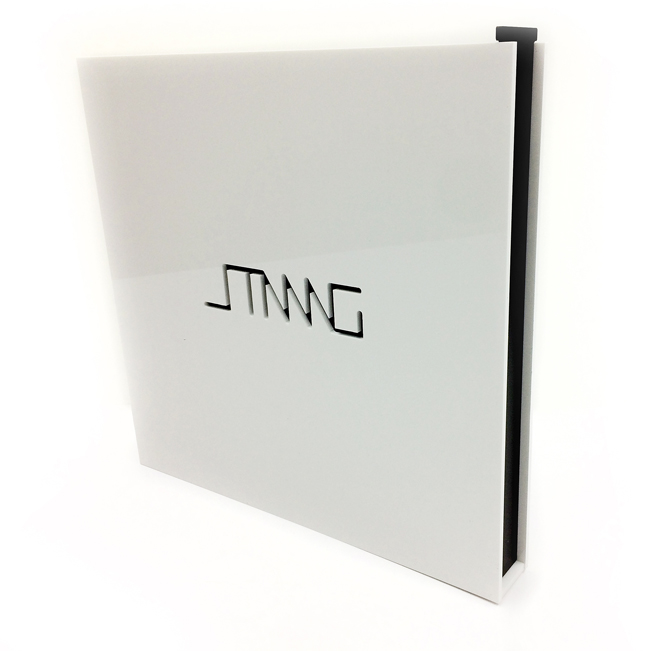 Only 3 copies of this custom designed box to house all 5 STNNNG LPs will be available to the public. This white acrylic outer box comes with the band's name routed on both sides of the box. A channeled tab slides up to reveal an inner black plastic box that snugly holds the band's 5 full-length records. It's pretty darn snazzy!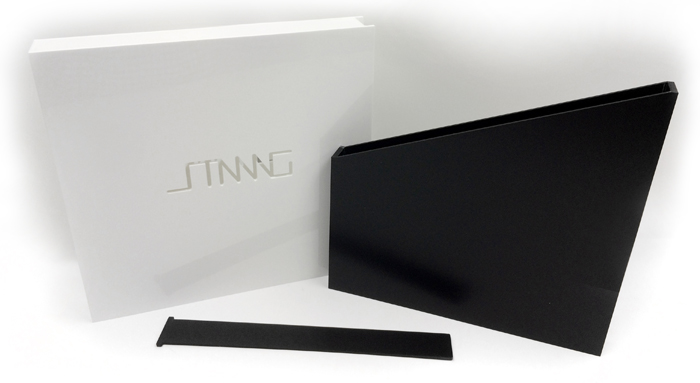 To be clear, these box sets will only include the band's brand new record, Veterans of Pleasure. Much of the band's back catalog has been long out of print, so this is something special for the die-hard fans out there that may already have Dignified Sissy, Fake Fake, Smoke of My Will and Empire Inward on wax. We offer you a rare opportunity to grab the new record early and get a super cool box to sheath all the band's epic LPs. Once these 3 copies are gone, that's it!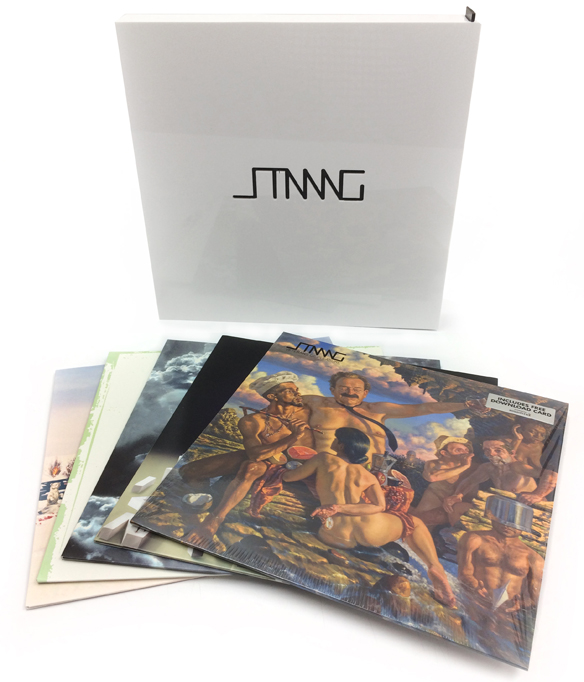 Head over to our webstore on Friday, March 17 at 12 noon CST for your chance to grab one of 3 special, limited boxes. Good Luck! Those who get the box set will be the first ones to get their hands on the new record as well. Pre-orders for Veterans of Pleasure will ship on April 1st.
The band will be celebrating the release of this album with a show on April 14th at the legendary First Avenue's 7th St. Entry with Gay Witch Abortion and Buildings (who are also releasing a new album at the show). More details on that show forthcoming but the weather will be perfect for flying in or a road trip to Minnesota. STNNNG is still one of the greatest bands around and they always bring something special when they unleash a new masterpiece to the world.