West Coast / Canada Fury Things Tour & New Video + MR Quick Hits
We're finally feeling the warmth of Summer in town and the weather is perfect for putting miles on the van. Fury Things take off this week out west and then shift north to visit our Canadian friends on the other side of the border. BTW, guys, say hi to Justin for us. Not the Beibs but the dashing PM.
Here are the dates:
To compliment the tour, the FT guys have a new cassette / digital release where they do a full band rendition of Bahia from their VHS LP we released late last year. The release will also feature new remixes and live tracks!
Both The Current and City Pages featured the video for Bahia this last week. It's dreamy AF. You can nab a download of the single for a limited time as The Current "Song of the Day". Fury Things play a dual tour kickoff on Wednesday with Lunch Duchess (member of BOYF) at the Turf that should be a hoot!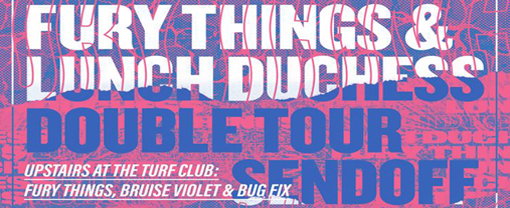 Quick hits. The family and community surrounding this record label continue to make musical wonderment so we want to make sure to keep you in the loop of activity.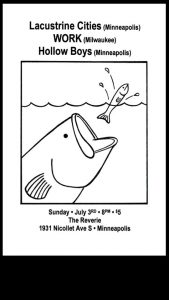 Hollow Boys are working on new recordings and have been writing new music at a wild pace. They play Sunday with Chris from STNNNG's newest project, Lacustrine Cities, and WORK (feat. Joe Cannon of Check Engine). STNNNG have an amazing record on the horizon but you'll have to wait for more news in the next update.
Remember The Vets? We miss them too but we're happy to share that Andy Larson continues making awesome music under the name Magnetic Ghost.
While we never ended up directly releasing something by Falcon Crest but they have always been an important part of our extended family. This Ain't Heaven Recordings (TAHRC) documented their last recordings and the guys played a rare show last month with STNNNG. Our dear friend Dan Davis from Wichita runs TAHRC and we're lovin' it. Brandon from Falcon Crest makes new music under the name Dead People Particles.
After almost 20 years as a band, Motion City Soundtrack play their final hometown shows this week and last show this Fall at Riot Fest. The band and their members played an important role in the early history of the label. Cheers and well done. Proud to have worked with you all.